Almaty, Kazakhstan Datasheet August 2017
ABOUT ME
Korean-American. From California. Mid-to-late twenties. 5'11". 170 pounds. Athletic build.
DURATION OF STAY
3 Weeks
EXISTING INFORMATION
http://www.jakarta100bars.com/2017/06/al...clubs.html
:
As always, the info here is clutch. The data is very recent. Would highly recommend using this info.
2017
https://www.rooshvforum.com/thread-63748...ght=almaty
: Most recent info
2017
https://www.rooshvforum.com/thread-63011...kazakhstan
: Mixed info with Kyrgyzstan
2013
https://www.rooshvforum.com/thread-19210...ght=almaty
:
ACCOMMODATION
Zenkova 59
:
Airbnb. This studio is awesome. The building is fairly new and the apartment is very modern. Has a great view of the city and mountains. It's in the city center and near all the night life and restaurants. I paid $38 per night.
TRANSPORTATION
Uber | Taxi
ONLINE GAME
Tinder
DAY GAME
Dostyk Plaza | Mega Mall
NIGHT GAME
Nightlife here is only good on the weekends. There are 2 places that will have people on the weekdays. Sky Bar Street (only during special events) and Friday Club. But I don't like Friday Club for a number of reasons. I will explain why later. The nightlife here is fun and all located in the center of the city. The ratio here is always good because apparently there are more girls than guys in Kazakhstan. Most of the girls you meet in clubs and bars will speak decent English. Every now and then you'll meet a girl who doesn't speak it at all.
CLUBS
:
Sky Bar Street
:
On Zheltoksan St. Only open during the summer months since it's an outdoor venue. This is my favorite club. It's a huge place with many bars and a big dance floor. Plays lots of different music. On the weekends, the line can be very long. But if you go up to the promotor and start speaking English to them they will let you cut the line haha. Open every day. The weekdays can be slow. Sometimes they will have special events and there could be a decent amount of people. Outside of that, weekends are of course the busiest. On weekends, you have to pay a 2,000 Tenge cover charge. But this 2,000 is a deposit in which you can use for drinks. So, it's not too bad.
Territory Of The United Bars (TSB)
:
Near Gogol St. Yes, I know the name doesn't match the acronym of TSB but that's how they call it here. Everyone just calls it TSB. This place is huge with different floors of different music. Only open on the weekends. I've been told there is a cover charge but I didn't pay a cover charge when I went there. Fun place, definitely worth a visit.
Chukotka Bar
:
On Gogol St. Near TSB. Has 2 floors. Upstairs is outdoors with a dance floor and bar. Plays more EDM. Downstairs is more top 40 and hip-hop. This place is popular for foreigners. Free cover. Only open on weekends. This place reminds me of a college bar/club. Fun place and would recommend a visit.
Bar Tancy
:
On Gogol St. In the same building as Otrar Hotel. Only good on the weekends. Has a live band. I like the layout of this place. I don't know if it's open on the weekdays but if it is, it would be a good date spot. The outside terrace is chill and a good spot to hang out with your girl. Inside has a decent size dance floor and bar area. Good place to start the night.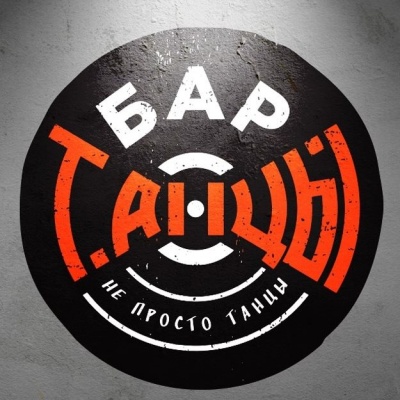 Gan Bei
:
On Kaldayakov St. Near TSB and Chukotka Bar. Only open on the weekends. Plays mainly hip-hop and top 40. Upstairs is the main club area. The downstairs area is only open during the after-hours. No cover charge. The music is too loud and makes it hard to talk to people. Personally, I felt like the crowd here was a little bit "ghetto" but in a middle-class way. Hard to explain really. I encountered the most amount of non-English speaking girls here. Maybe it was bad luck for me but 75% of the girls I approached didn't speak English. For me, I didn't like this place too much but some of you might like it.
Bar Fun To Mass
:
Near Gogol St. Crowded on weekends. I don't know if it's open on the weekdays. Plays EDM and house. Has dancers dancing on the bar. No cover charge. Has a very underground kind of feel. Very loud music, makes it hard to talk to people. Not my type of place but some of you might like it.
Friday Club (In Esperanza Mall)
:
On Seyfullin St. Open every day. 1,000 tenge cover charge on weekdays. More on the weekends. If Sky Bar Street is empty on the weekdays, then this is the only club that will have people. Personally, I don't like this place. The crowd here is lower class and lots of the local guys get drunk and try to fight each other or foreigners (especially when they are talking to local girls). My friend had his phone stolen here, later on I met 3 other people who told me they lost their phone as well. The locals tell me lots of pick pocketing occurs here. The last time I was here I was hanging outside talking to the girl I was with. I had two different group of Kazakh guys trying to fight me because they were jealous that I was talking with a local girl. The girl I was with and her friend had to fend these dudes off. They were calling her "foreigner slut, whore etc…". They eventually walked away but just dealing with this shit is annoying. If you were desperate to go out during the weekday. I guess Friday club is your best bet if Sky Bar Street is empty. I would rather just stay in.
BARS
:
Tuyskan Bar
:
On Dostyk Ave. There is no sign outside with the name of the bar. You will see a black corridor entrance with the bouncers sitting outside. The bar is next to a Hot Dog stand restaurant. Only open on the weekends. Chill bar and good spot for dates. Lots of girls here. Good place to start the night.
William Lawson's 13 The Bar
:
On Bogenbai Batyr St. Chill bar with an outdoor terrace. The outdoor terrace music plays lots of 80's music. Good date spot.
Bafana Bafana Bar
:
On Dostyk Ave. English style pub that plays lots of Premiere League games. Good date spot.
SIGHT SEEING
Zenkov's Cathedral
:
There's not much to see in the city. Most of the popular things to see is the mountains and lakes which is away from the city. But this Cathedral is pretty cool
MY EXPERIENCE
Personally, I noticed that the nightlife here is similar to Bangkok night game. Many girls go to clubs and bars with their friends and are reluctant to go home with you because they don't want to look like a "slut/whore" in front of their friends. Because of this, you have to approach, build rapport, get numbers and set up day 2's. Or try to isolate her away from her friends and try to sneak out without her friends noticing. This worked for me one time, but it only worked because her friends were shit faced and went home.
My first week of going out I learned this the hard way. I would be with a girl the whole night trying to pull her back to my place, but she will not go because of the above reason. Even if I get her number and text her the next day. Sometimes they lose interest and they don't text back. I would observe other guys, both local and foreigners. When they were trying to pull girls from the club, the same thing happens to them. After seeing this and experiencing it, I changed my night game strategy to Bangkok mode. When I go out I would spend at least 1 hour with a girl building rapport and escalating. I will try and isolate her and go for the pull (rarely works for me but you never know), but if that doesn't work I get her number and tell her I have to go (make up a reason). I would go to a different club and repeat the process until the end of the night. The next day I text all the numbers I got and set up day 2's.
This yielded better results because I wouldn't waste an entire night with one girl who may or may not text back the next day. When I meet up with the girls that do text back we meet at a bar or restaurant. Most of the time, I'm able to bring them back to my place and get the bang.
Tinder works well here, expect to be popular if you're a foreigner. Most of the girls speak English and are willing to meet. During the weekdays, Tinder would keep me busy. I ended up chilling with this one girl I met from Tinder for the second half of my stay here.
I met up with 3 forum members. Dantes, Strelka and Chase. Cool guys who are fun to go out with. It's too bad we only got to go out once, but I would for sure meet up with them again.
Ideal Night Game Schedule
:
Sunday - Thursday
: Sky Bar Street, especially if they have special events. Check their website. If it's empty, you can try Friday Club
Friday - Saturday
: Any club is good.
CONCLUSION
I like Almaty. The city is organized with modern amenities. They have Uber. Airbnb is plentiful and Tinder is popular here. The Kazakh girls have a Eurasian mix which is very sexy. If you're into Russian looking girls fear not, there are plenty of Russians who live or vacation here. You will get by okay with only English. I would recommend learning some basic Russian as it will help. Most of the young college educated girls speak conversational English. But some girls don't. The level of English and overall development is much better here compared to Bishkek, Kyrgyzstan which still looks like the Soviet Union during cold war. Until next time, Peace!