He was trading in oil from a platform that failed to display a negative sign to him.
The April 20 historic oil price crash that sent the prompt May WTI contract plunging to the unheard of price of negative $40 per barrel now seems like ancient history with oil back in the $20s (at least until the June contract matures in 10 days) and stocks are delightfully levitating, but to one trader what happened on that fateful Monday will remain a permanent scar of how everything can go terribly wrong in the blink of an eye.

Syed Shah, a 30-year-old daytrader, would usually buy and sell stocks and currencies through his Interactive Brokers account, but on April 20 he couldn't resist trying his hand at some oil trading. Shah, working from his house in a Toronto suburb, figured he couldn't lose as he spent $2,400 snapping up crude at $3.30 a barrel, and then 50 cents. Then came what looked like the deal of a lifetime: buying 212 futures contracts on West Texas Intermediate for an astonishing penny each.

What he didn't know, as

Bloomberg's Matthew Leising reports

, is that oil's first plunge into negative pricing had broken the Interactive Brokers platform, because its software "couldn't cope with that pesky minus sign, even though it was always technically possible for the crude market to go upside down."

As a result, crude was actually trading at a negative $3.70 a barrel when Shah's screen had it at 1 cent; the reason: Interactive Brokers never displayed a subzero price to him as oil kept diving to end the day at minus $37.63 a barrel.

At midnight, Shah some very bad news: he owed Interactive Brokers $9 million.

He'd started the day with $77,000 in his account, expecting that his biggest possible loss was 100%, or $77,000.

It turned out to be 116 times that number

.

"I was in shock," the 30-year-old told Bloomberg in a phone interview. "I felt like everything was going to be taken from me, all my assets." Not that Shah had anywhere remotely close to $9 million in assets.

Shah was not alone. Countless investors, especially retail daytrades on RobinHood who had followed every tick lower in the USO by buying more of the ETF in hopes of an rebound, had a brutal day on April 20 regardless of what brokerage they had their account in.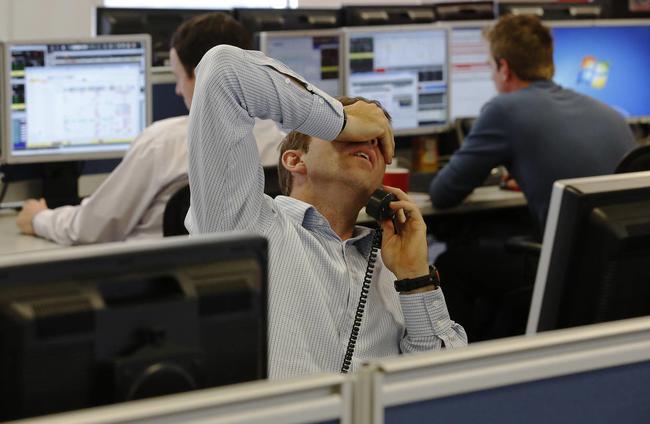 "This is definitely not what you want to do, lose all your money in 20 minutes"
www.zerohedge.com