Anyone checked it out yet?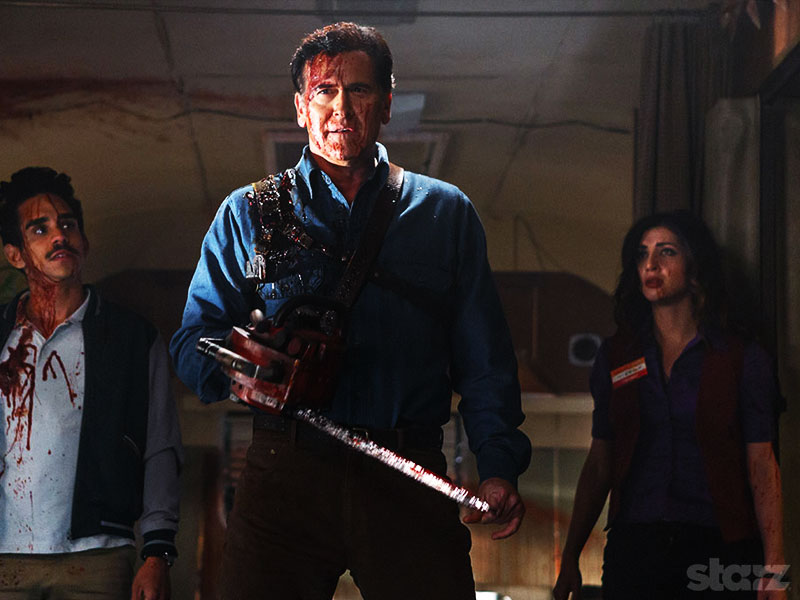 Comedy horror and cult classic brought back from the
dead
... reuniting original filmmakers Sam Rami and Rob Tapert and starring Bruce Campbell.
I've picked up on some mild game references and the
politically incorrectness
is refreshing.
Yes it's cheesy as hell, that's the point!
You can
stream it here
.