The funny part about Australia's lockdown is that it does not coincide with actual deaths at all. It's as if it does not matter how many Covidania kills - similar to Ireland and most of the world - central, Northern, Eastern-Europe, Africa, most of Asia, most of South America - there are no more deaths than in previous years - there are in fact less deaths in the midst of a supposed pandemic.
Here from Ireland, but it's the same for almost everwhere else in the world with a researcher saying that the small hikes in mortality were actually done by countries and medical authorities enacting lockdowns - only then did those countries see spikes in deaths even if those were hardly major and Italy for example still has overall mortality in the ballpark of previous years.
https://www.researchgate.net/public...ature_of_mass_homicide_by_government_response
All-cause mortality during COVID-19: No plague and a likely signature of mass homicide by government response
But it's still amazing to see such a brutal lockdown despite the lack of deaths, the lack of facts, just based on the whim of a government that seeks to rival the most brutal excesses of China - and the people take it, the cops enforce it without fail. This idea that all of this is for your safety is insane.
Wuhan recently had a waterpark festival going on with what looks like tens of thousands without masks. All of this is such a farce....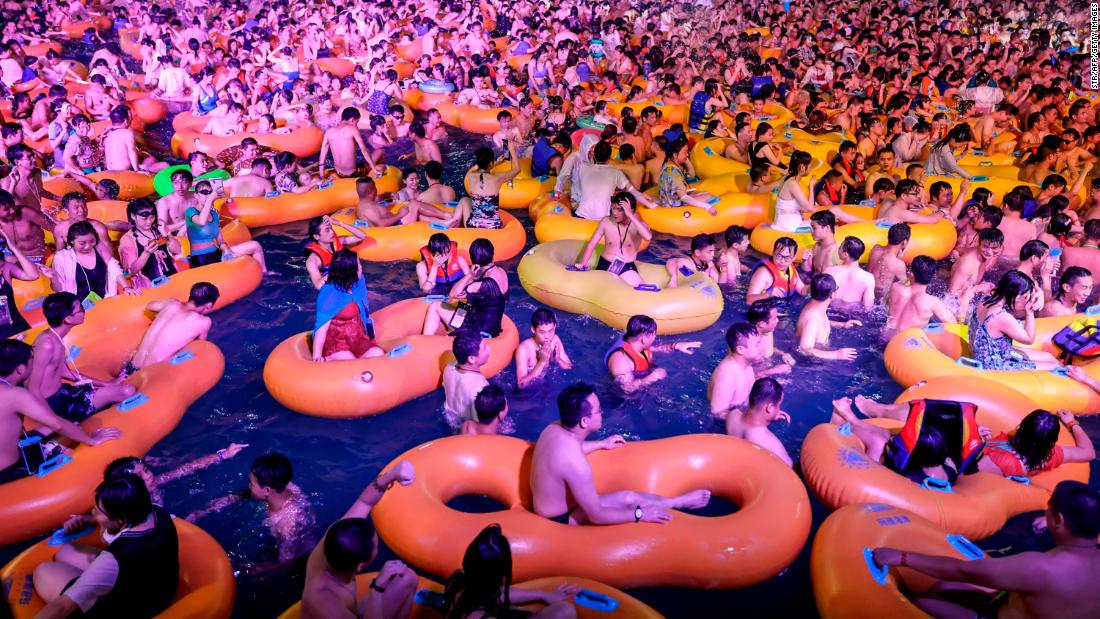 Thousands of Wuhan revelers cram into a water park for outdoor rave more than eight months after Covid-19 was detected at the former ground zero.

edition.cnn.com
China claims that this is their victory party over covid. I thought that only a vaccine can give that victory and a vaccination rate above 95% worldwide, because no virus actually ever leaves.
Still the brutality in Australia is staggering - some of the strictest measures applied except for some in China - and frankly the Chinese have it good in comparison. They got welded into their flats in Wuhan, but look at them now partying as if it's 2019. Australians will be allowed to do that only after having received their double vaccination dose and having their tracked vaccine ID pass with them. There is little resistence there and it does not look good - seems like the people are accepting the new gulag and are waiting for the boltgun. Even when you read the comments under the China party video - you see both people on the left and right wishing those people a 'return of covid' and more lockdowns. Someone even said that Jesus should give them what the deserve alluding to God wanting to punish them for having a party. Because obviously Jesus wants them to put on the mask, listen to Fauci and take the Gates vaccine, not think things through better and ultimately trust in God. (and logic by all means - both fit very well)
Last edited: