The best way to get some perspective on the so-called pandemic numbers and death-toll even if it were 100% real:
How many people are there in the world? World population has reached 7.7 billion. World population live counter with data sheets, graphs, maps, and census data regarding the current, historical, and future world population figures, estimates, growth rates, densities and demographics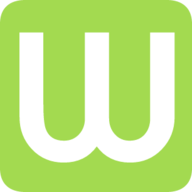 www.worldometers.info
Obviously it´s not anywhere real, but this is that with 100% certainty the supposed 500.000 deaths were not even 50% related to covid - likely not even 90%. Some were certainly related to the locdown and other crap, but whatever - even if we assumed that 500.000 died within 7 months, then let´s take a look at the world population numbers of this year:
So we have still 30 mio. more births than deaths, we have 120.000 daily deaths, so we currently have a terrible covid death toll of about 4 days. And the population despite this terrible terrible pandemic that is responsible of a tiny portion of the 41 mio. deaths this year did not even put a dent in the population growth at all. And it will never ever put any dent in the population or it would have done so by now.
4 days´worth of deaths!!! I wouldn´t be frankly afraid if 200 mio. had died by now. At least it would put a dent in the massive population growth, but no - it´s virtually nothing even if you believe everything that Fauci and Gates say. Though yeah - give up all your rights and collapse the world economy.