I can easily understand almost any concept in TA but I can never get Elliot Wave Theory. It just seems like complete bullshit but half the people that do TA for a living swear by it.
The Key is fitting Fractal "Elliott" Waves into support and resistance levels guided by Fibonacci Extension and Retracement mathematics. E molto simplice!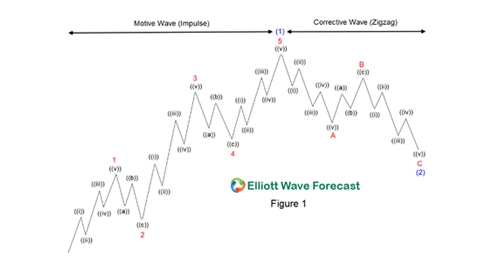 Complete guide on Elliott Wave Theory. Learn what is Elliott Wave Theory, its history, basic structures, and Fibonacci relationship between waves.
elliottwave-forecast.com
Relation Between Fibonacci and Elliott Wave Theory​
Fibonacci Ratio is useful to measure the target of a wave's move within an Elliott Wave structure. Different waves in an Elliott Wave structure relates to one another with Fibonacci Ratio. For example, in impulse wave:
Trending "Motive" Wave Up Guidelines
• Wave 2 is typically 50%, 61.8%, 76.4%, or 85.4% of wave 1
• Wave 3 is typically 161.8% of wave 1
• Wave 4 is typically 14.6%, 23.6%, or 38.2% of wave 3
• Wave 5 is typically inverse 1.236 – 1.618% of wave 4, equal to wave 1 or 61.8% of waves 1+3
Traders can thus use the information above to determine the point of entry and profit target when entering into a trade.
Corrective Wave Down Guidelines
• Zigzag is a corrective 3 waves structure labelled as ABC
• Subdivision of wave A and C is 5 waves, either impulse or diagonal
• Wave B can be any corrective structure
• Zigzag is a 5-3-5 structure
Fibonacci Ratio Relationship
• Wave B = 50%, 61.8%, 76.4% or 85.4% of wave A
• Wave C = 61.8%, 100%, or 123.6% of wave A
• If wave C = 161.8% of wave A, wave C can be a wave 3 of a 5 waves impulse. Thus, one way to label between ABC and impulse is whether the third swing has extension or not
Last edited: