Six people have been arrested for allegedly plotting to assassinate Madagascar President Andry Rajoelina.

Reuters reported Thursday that the arrests, which were made Tuesday, followed a months-long investigation into the foiled assassination plan. Those arrested include foreign citizens and Madagascar nationals.

"According to the evidence in our possession, these individuals had devised a plan for the elimination and neutralization of a number of people including the head of state," Attorney General Berthine Razafiarivony said in a statement.

Razafiarivony said that the investigation is ongoing.

A separate statement from Madagascar's public security minister provided additional details on those apprehended by police: one is a foreign national, two are dual nationals and three are Madagascar citizens.

"The police had information for several months, but only now was there an opportunity to arrest them," that statement said, according to Reuters.

France24 reported that two of the people arrested in connection to the assassination plot are French nationals. The two French citizens are reportedly retired military officers.

Rajoelina, 47, first seized power in the Indian Ocean island nation in March 2009 after ousting President Marc Ravalomanana in a coup that was backed by the military. At the time, Rajoelina was Africa's youngest president at age 34.
Praise God.
This man stood up to Big Pharma, refusing to start a mass vaccination program, while touting the benefits of local folk remedies: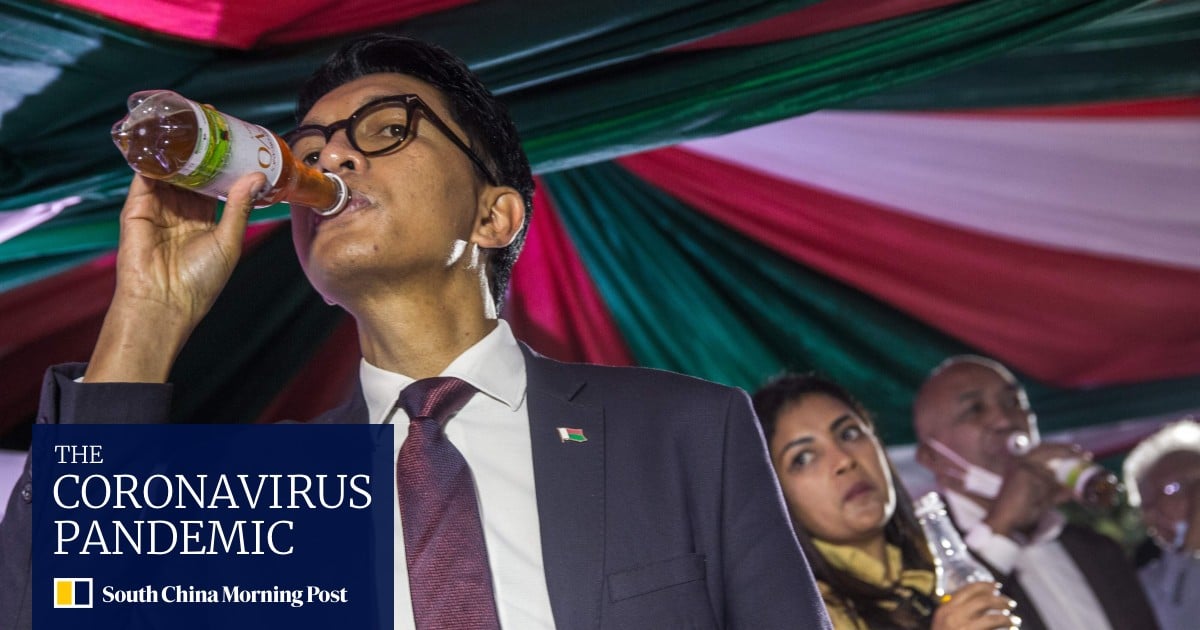 Andry Rajoelina has widely boasted the virtues of a locally brewed artemisia plant infusion to fight coronavirus. It has not been scientifically tested.

www.scmp.com
President Andry Rajoelina has widely boasted the virtues of a locally brewed plant infusion to fight coronavirus. It has not been scientifically tested
He said the Indian Ocean island nation was in 'a phase of observing the vaccine', saying there were 'too many side-effects' to start mass vaccinations
Last edited: