I happen to speak German as a 2nd language and although I haven't been in the country in many decades I've monitored its slow slide into a Marxist Globalists hellhole from afar. If you believe that things may have a snowball's chance of improving after Merkel's departure you are sadly mistaken. Here's a recent snapshot of the Welt Zeitung, which back in the days used to be a middle of the road conservative newspaper: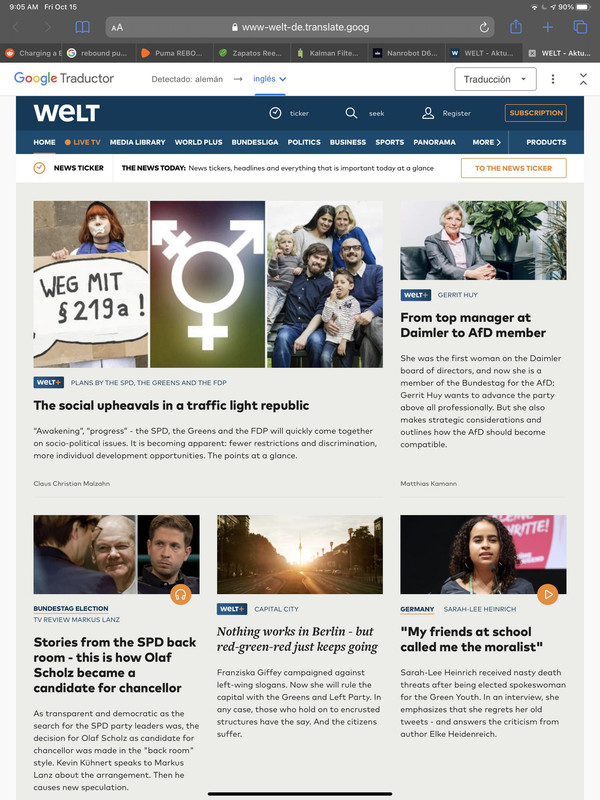 It's been auto-translated but you get the gist I'm sure. The greens, although being an etenal minority party, continue to hold huge sway over the mainstream media. I once saw a statistics that over 80% of German journalists either belong or are sympathetic to the Green party. Which is a phenomenon, or should I say strategy, that we increasingly see across the entire Western hemisphere.
I think Germany is a prime example of the expression that politics is downstream of culture. When I was last there in the 1990s these headlines would have incited public outrage and heads would have rolled. But over the course of 30 years the entire country has gradually been transformed into liberal uni-culture that does not permit wrong-think and penalizes dissidents aggressively.