Black student sets fire to dorm to fake a hate crime against her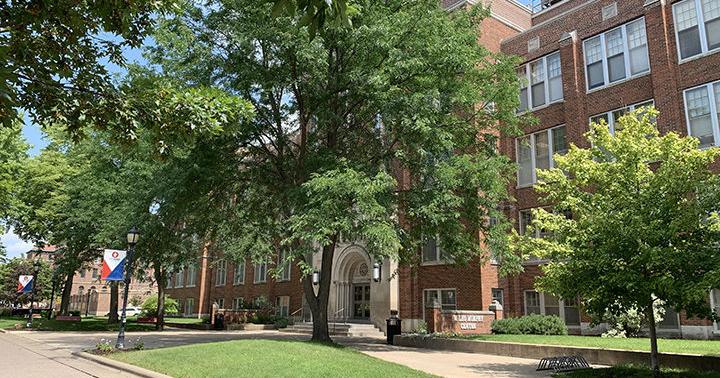 A Viterbo University student who said she was a victim of two recent racist incidents on campus has been accused of starting a fire in a residence hall April 18
lacrossetribune.com
Viterbo University student who said she was a victim of two recent racist incidents on campus has been accused of starting a fire in a residence hall April 18 and framing it as a hate crime.
Victoria C. Unanka was released on a signature bond Monday after La Crosse police arrested her for arson and negligent handling of burning materials
"This is a complex situation that involves a series of concerning incidents," said Viterbo University President Glena Temple. "We continue to investigate the incidents earlier in the semester and any potential link between them and this fire."
The La Crosse Fire Department was dispatched shortly before 2:30 a.m. to Marian Hall, where security personnel reported the fire in the second floor lounge of the residence hall. The fire was put out with a fire extinguisher, but the department reported a "fair amount" of smoke damage and that the building needed to be ventilated. There was minor damage to a wall and a small area of carpet. The fire didn't activate the building's sprinkler system.
A La Crosse Police Department report says Unanka was identified on surveillance video that had recently been installed after reports of racist and threatening graffiti. The video reportedly shows Unanka left her room around 2:09 a.m. and could be seen glancing around and checking the area for other people. During the next five minutes, she entered a lounge area and a bathroom before returning to her room.
The report says after the camera picked up images of smoke around 2:14 a.m., Unanka frantically knocked on multiple residents' doors and pulled a fire alarm. When police arrived at the scene, several students were discussing concerns that the fire was another hate crime incident.
A residential adviser told police that Unanka texted a friend that she was potentially a victim of another hate crime because the fire was started next to her dorm room.
Unanka reportedly told police she had been out with friends that night and arrived back at the residence hall around midnight. She said she prepared food, went into the lounge area to wash her hands and didn't go anywhere else in the building before going to her room. The report says Unanka told police she didn't notice anything suspicious before the alarm sounded and that she and a friend then knocked on residents' doors to alert them of the fire before leaving the building.
Police questioned Unanka about the inconsistency between her version of events and the video footage. She reportedly changed her story and told police she wanted to intentionally start a fire in the lounge by turning on a stove and leaving it on.
The report says Unanka told police she then had a change of heart and no longer wanted to start the fire. She said when she returned to the lounge from the bathroom, she found old food remnants on the stove and that she attempted to use paper towels to clean up a smoking mess. She said the towels caught on fire and that she shook them in an attempt to extinguish the flames before depositing the burned tissues in the garbage can.
Unanka reportedly told police she was frustrated that "no one was listening to me anymore."
Temple praised the response of Viterbo security and local emergency personnel.
"We are relieved no students or staff were harmed," Temple said. "We are grateful for the quick actions of Kaleb Peterson, our campus safety officer who extinguished the blaze before it could spread beyond the student lounge.
"Further, I want to thank the La Crosse Police Department and La Crosse Fire Department for their immediate response and assistance."
Police released Unanka on a signature bond. The report says campus security notified police it intended to give Unanka a few hours to pack up her things before leaving campus on administrative suspension. Temple confirmed that Unanka is longer on campus and has traveled home.
"We remain concerned about the student's well-being, and we will continue to work with her and her family," Temple said. "In addition, we continue to hold listening sessions and expanded student support services to assist all our students during these difficult times."