about 1 year ago, I was in exceedingly poor health and dealing with a myriad of serious and complicated health problems. Not surprisingly, my testosterone levels were extremely low - my total testosterone levels were 324 ng/dL. This is in the range for men aged 85-100. Free testosterone was also very low at 56.4 pg/mL. For both, I was at the low end of the entire reference range. My primary care physician would have given me TRT if I wanted it, but I didn't, believing that I could improve it naturally.
For those who remember the Buzzfeed article about the 4 soyboys, only 1 of the 4 guys had slightly higher free testosterone than I did, and that was when I was catastrophically ill at the time. For me to be seriously ill and still have significantly higher T than 3 of those dudes who were presumably healthy is mind boggling.
The "try guys", a foursome of 20-somethings who produce short factual videos for buzzfeed, got their T scores checked for a report on male attractiveness. If this is your first foray in…
modernmasculinist.wordpress.com
Low testosterone is a serious problem. I'm assuming that for a their entire adult lives, those 4 men had low testosterone and never approached normal testosterone, so they never had a reference to compare with what normal testosterone feels like. I believe that their condition feels totally normal to them because it's all that they have ever known. I on the other hand had "normal" T at one time so I understand what both normal and low T feels like, and I can recognize that I have a problem when I have low T.
I decided against TRT because I believe in a holistic approach to overall health and expected to improve my levels slowly over time as my health improved. I am a big fan of Chinese herbs and nutritional supplements and I know they work because I've used myself as a guinea pig over the years. As I recovered over the past year with the help of my open minded primary care physician (MD) and nutritionist, one thing that I've been taking only since March of this year, is a supplement called Tongkat Ali - 1 pill, 3 times a day. I can't say exactly how much it contributed to my increase in testosterone, but along with weighlifting and putting on 15-20 pounds of muscle as I recovered from illness, you can see the huge improvement relative to my original results 1 year ago. 30% increase in total testosterone, and a 53% increase in free testosterone.
Also, as part of my yearlong recovery while I worked with my healthcare providers, coincidentally I followed every recommendation in this article: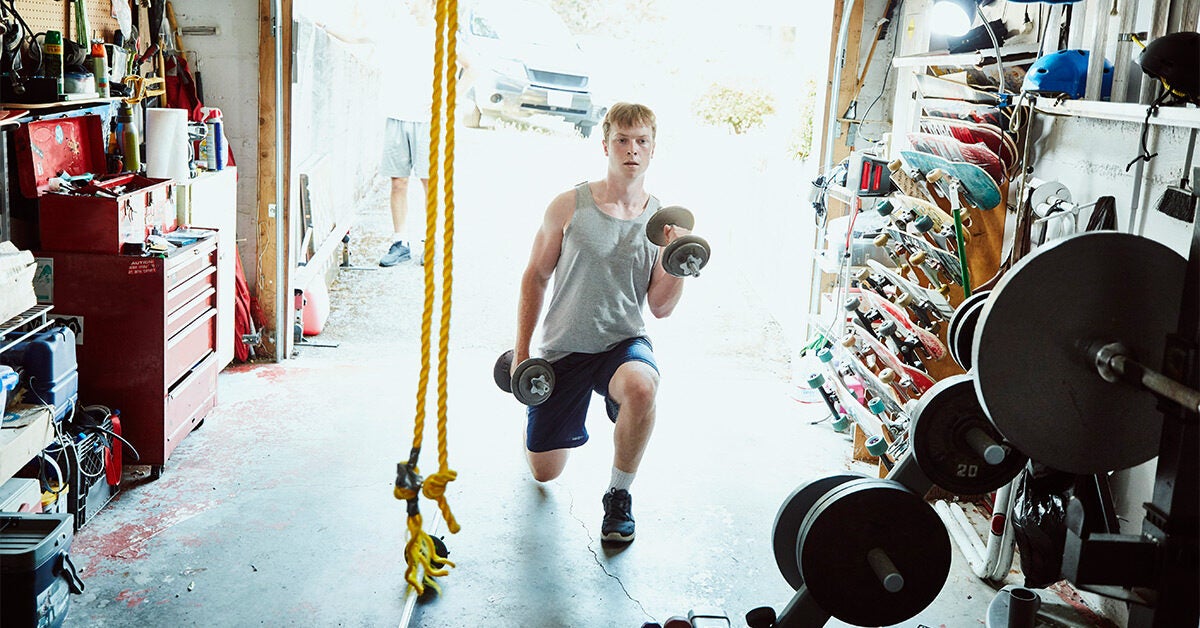 Testosterone is important for muscle mass, fat loss, and health. Learn how to naturally increase your T levels with weightlifting and more.
www.healthline.com
1. lifted weights and went from extremely skinny and underweight (from illness) to regaining nearly 10% of my entire body mass as muscle
2. ate plenty of chicken drumsticks, rice, oatmeal, yuca daily, drank a gallon of water a day
3. minimized stress - only worked a part time job and didn't work to the point of burnout, taking time to take daily walks and meditate and exercise and stretch
4. sun and vitamin D - this was not so simple. as explained to my by my nutritionist, vitamin D needs to get into the digestive tract and that doesn't really happen when you get vitamin D through the sun. I was taking my shirt off during daily walks. In order to get even more Vitamin D, I tried supplements but was allergic to all of them since Vitamin D is derived from lanolin from sheep's wool which I am allergic to. Same goes for lichen-based vegan vitamin D. I am also allergic to cod and fish, so fish-based vitamin D was out of the question. Finally, we found something that did work, which I only started taking recently so I have a feeling the results haven't fully kicked in yet. It's the prescription calcitriol, which is the already converted form of Vitamin D used by your body. The other Vitamin D supplements I listed have to be converted twice by the body to get to the active form. Sometimes the conversion doesn't happen well so for a shortcut, I think that calcitriol might be greatly beneficial to many people who are low in Vitamin D.
5. Take vitamin supplements - while working with an expert nutritionist, we developed a good base of supplementation to help me recover based on what I needed as per various test results. These include: fiber, glutamine, adrenal support, thyroid support, vitamin C, copper, B12, calcium, vitamin D, and other stuff tailored to my specific needs.
6. sleep - got plenty of that, 9-10 hours a day consistently to aid in my recovery, with 3 mg melatonin to help the sleep cycle
7. testosterone supplements - tongkat ali is listed here, and it's the only one I took (1 pill, 3x/day)
8. follow a healthy lifestyle and avoid estrogenic compounds - I use a brita filter but once it's filtered I transfer the water to a stainless steel gallon container that I drink out of all day. No soy. stretching, praying, reading the bible, sharing time with loving family daily on the phone, keeping in contact with friends despite covid lockdowns, playing video games, working and not stressing out, I definitely am living a good balanced healthy life at the moment as I recover.
I wrote this in hopes of showing people that they too can improve their testosterone levels without TRT. If I can do it while recovering from catastrophic illness, so can you.