This thread is for discussion on Ivermectin, as well as how to legally obtain it for your elderly relatives.
There are a few good meta-analyses on Ivermectin already:
mortality, in secondary outcomes, and in chemoprophylaxis, among people with, or at high risk of, COVID-19 infection. Data sources: We searched bibliographic databases up to April 25, 2021. Two review authors sifted for studies, extracted data, and assessed risk of bias. Meta-analyses were...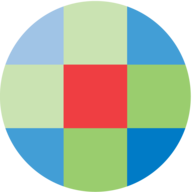 journals.lww.com
See also this link:
After COVID-19 emerged on U.S shores, providers began reviewing the emerging basic science, translational, and clinical data to identify potentially effective treatment options. In addition, a multitude of both novel and repurposed therapeutic agents ...
www.ncbi.nlm.nih.gov
Also, although he wears thin after a while, Joe Rogan had an excellent episode on Ivermectin with Dr. Pierre Kory:
PLEASE NOTE:
In Canada, Ivermectin requires a doctor's prescription -- even though no prescription is required if you purchase Ivermectin for your farm animals (!), which is absolutely bizarre. Yes, Canada is a clown country.
Last edited: