The difference in passion isn't based on the sport, it's based on the culture. Americans are absolutely fanatic about sports, but they express it differently, for example they glorify individual players, they binge watch a ton of games, they have major sports leagues with incredibly high salaries etc.

Here you have a clip of Panathinaikos women's volleyball (Panathinaikos is a Greek sports club for those who don't know). The atmosphere is crazy, especially if you imagine a whole stadium filled up with fans who are that passionate. I think they would be louder than most European soccer fans. But that's not because women's volleyball is a captivating sport, it's simply cause it's a cultural thing to just go crazy at Greek sports events.
Impressive atmosphere, but it doesn't compare with the sheer intensity and vitriol of the fitba:
Coming from Glasgow, I can tell you that it means an incredible amount to both teams. A goal is celebrated so intensely because of their relative scarcity. Things have changes slighlty, back in the day folk carried crates of beer in with them, and the terraces were open sewers (how classy, eh?), but it led to some major scenes:
Football inspires passion like no other sport on the world, and is why the World Cup is bigger than the Olympics and the Superbowl:
Sure, we're biased, but let's make it official. The World Cup is better than the Super Bowl.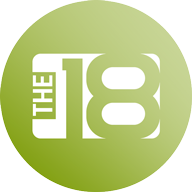 the18.com
This chart compares the global reach and TV viewership of the FIFA World Cup to other major sporting events.
www.statista.com