The proper course of action here is that the cop who kept his knee on that dude's neck literally sucking the life out of him should not just get fired, he should do time for manslaughter, at the very least.
Yes and although highly influential it's since been discredited. Participants were coached.
There are other experiments like the Milgram and Asch which have documented the tendency for blind obedience to authority, we're seeing this in full effect all around us in these times.
Cops are increasingly low-mid IQ people who exhibit sociopathic tendencies, and instead of learning to control these traits, they are instead emphacised in their training at the expense of common sense and basic humanity. This case is a good example of this. The Idaho cops who arrested the mother with her child for being in a Boise park last week are another good example of this.
Police forces in the US as well as other western countries like France have become increasingly militarized and are actively implementing sociopathic Israeli-style repressive forms of policing. For instance, the tear gas used on a large scale against the yellow vests in France has been upgraded to military-grade potency, imported from Israel.
When the U.S. Department of Justice published a

report

Aug. 10 that documented "widespread constitutional violations, discriminatory enforcement, and culture of retaliation" within the Baltimore Police Department (BPD), there was rightly a general reaction of outrage.

But what hasn't received as much attention is where Baltimore police received training on crowd control, use of force and surveillance: Israel's national police, military and intelligence services.

Baltimore law enforcement officials, along with hundreds of others from

Florida

,

New Jersey

, Pennsylvania,

California

,

Arizona

, Connecticut,

New York

, Massachusetts,

North Carolina

,

Georgia

,

Washington state

as well as the

DC Capitol police

have all traveled to Israel for training. Thousands of others have received training from Israeli officials

here in the U.S.

Many of these trips are taxpayer funded while others are privately funded. Since 2002,

the Anti-Defamation League, the American Jewish Committee's Project Interchange and the Jewish Institute for National Security Affairs have paid for police chiefs, assistant chiefs and captains to train in Israel

and the Occupied Palestinian Territories (OPT).

Public or private funds spent to train our domestic police in Israel should concern all of us.

Many of the abuses documented, parallels violations by Israeli military, security and police officials

.

The Department of Justice

report

cited Baltimore police for

using aggressive tactics that "escalate encounters and stifle public cooperation."

This leads, the report said, to use of

unreasonable force during interactions for minor infractions, such as quality of life matters.

Furthermore, the report details how an overall lack of training leads to excessive force being used against those with mental health issues, juveniles and people who present "little or no threat against others,"

such as those already restrained

.
U.S. law enforcement agencies need partners for effective training to strengthen their identified weak areas. Israel is not such a partner.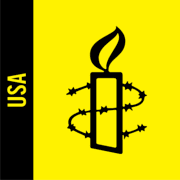 www.amnestyusa.org
About 100 Minnesota law enforcement officers attended a counter-terrorism training conference in Minneapolis Monday.

www.mprnews.org
Last edited: