Graphene is THE key in this hoax!
It is the base material for Clown Schwab's 4th revolution. That's why I think it deserves its own thread here. It is without a doubt in the vaccines (the proper ones) and it will work in conjunction with 5G for the implementation of IoT (Internet of Things).
This video is particularly insightful and brings a lot of new information.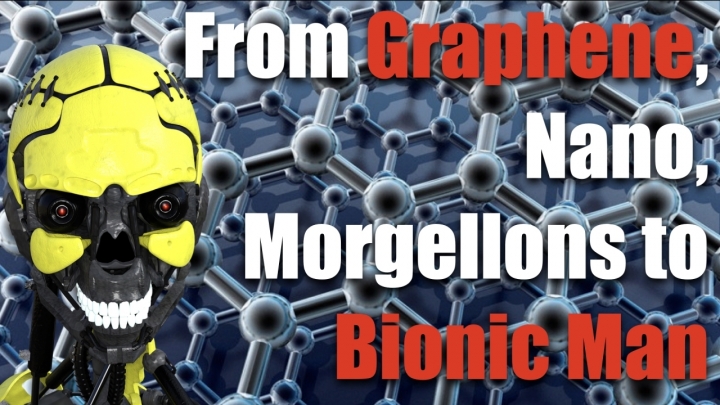 BabylonDecoded decode the Babylonian System since 2012 and expose the different aspects of society that derives from life itself!, It is becoming increasingly clear how they want to get to their transhumanist ultimate goal. Nano technology is becoming more and more obscure, and the danger more...
Below you'll find more links for your reading pleasures.
The Austin-based company is developing a non-invasive brain-computer interface it hopes will be small enough to be worn within earbuds or under a hat. By using a single atomic layer of carbon (graphene), BI plans to link a human brain with an external digital device, such as a smartphone or computer, by sensing the faint magnetic fields of human thought. Potential applications include participation in fully immersive entertainment systems and enabling those who have been paralyzed to operate robotic limbs using only their thoughts.
Researchers in the United States have developed a new method for controlling the brain circuits associated with complex animal behaviours, using genetic engineering to create a magnetised protein that activates specific groups of nerve cells from a distance.
We're living in graphene world.
Meanwhile, we are suddenly living in a graphene world. The substance is everywhere. This reminds me of the massive introduction of GMO farming in the 1990s.
"INBRAIN Neuroelectronics, a company at the intersection of medtech, deeptech and digital health dedicated to developing the world's first GRAPHENE-BASED INTELLIGENT NEUROELECTRIC SYSTEM, today announced a collaboration with Merck, a leading science and technology company. The aim of the collaboration is to co-develop the next generation of graphene bioelectronic vagus nerve therapies targeting severe chronic diseases in Merck's therapeutic areas through INNERVIA Bioelectronics, a subsidiary of INBRAIN Neuroelectronics." (emphasis is mine)

They're not just talking about "vagus nerve therapies." This enterprise is an attempt to create a whole new frontier for global medical experimentation and treatment, in order to "cure diseases that are presently incurable." At the center is graphene.
Graphene and graphene-related materials (GRMs) exhibit extraordinary physicochemical, electrical, optical, antiviral, antimicrobial, and other fascinating properties that warrant them as potential candidates for designing and development of high-performance components and devices required for COVID-19 pandemic and other futuristic calamities. In this article, we discuss the potential of graphene and GRMs for healthcare applications and how they may contribute to fighting against COVID-19.
Over the past few years, graphene and graphene-related materials (GRMs) have attracted huge attention of the researchers owing to their wide spectrum properties such as high surface area, high electrical mobility and conductivity, excellent mechanical, electrochemical, and piezoelectric properties, and efficacy against microbes and viruses