Pelican
Woman
Other Christian
22 April 2022
Russian President Vladimir Putin has sent a letter to the Israeli government requesting that it transfer control of a historic church in Jerusalem to Russian custody.
www.christiantoday.com
The church property, also known as the Cathedral of the Holy Trinity, is located in the Christian Quarter of Jerusalem's Old City and was once controlled by Tsarist Russia.
Kremlin spokesman Dmitry Peskov earlier this week told the media that the church transfer is a major priority in the current diplomatic relations between Russia and Israel.
Handing the church to Russia would be considered a controversial move in light of other nations enacting sanctions on Russia in response to its invasion of Ukraine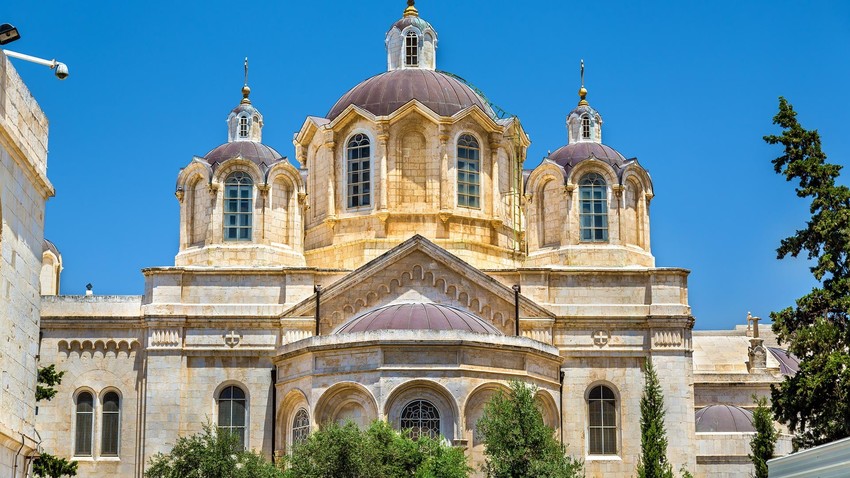 Since its establishment in 1860, the Russian Compound in Jerusalem has undergone many makeovers and ownership changes.

www.rbth.com
Just a week before Nikita Khrushchev's reign at the helm of affairs of the Soviet Union came to an end in 1964, he approved a decision to sell a 17-acre property in central Jerusalem that was owned by the Moscow Patriarchate for $3.5 million-worth of Jaffa oranges.

All that remained in Russian hands after the sale in the so-called Russian Compound was the Church of Holy Trinity, a landmark of Jerusalem, with its green domes and four octagonal bell towers, and another building. The sale, which was made in oranges, as Israel at that time lacked hard currency, is still considered controversial, as Russia lost a prime piece of real estate in what is the Holy Land for practitioners of three of the country's major faiths.
In addition to the church, the Russian Compound, which was once walled, had a Russian consulate, men's and women's hostels, a hospital and a massive Orthodox mission, among other buildings. In 2021, it houses Jerusalem's district courthouse, police headquarters (and even hosted nightclubs), although some parts of the compound are now back under Russian ownership.
Tsar
The Nevsky church property was initially purchased by Tsar Alexander II in 1859 and remained under Russian control until the 1917 Russian Revolution, according to The Times of Israel.