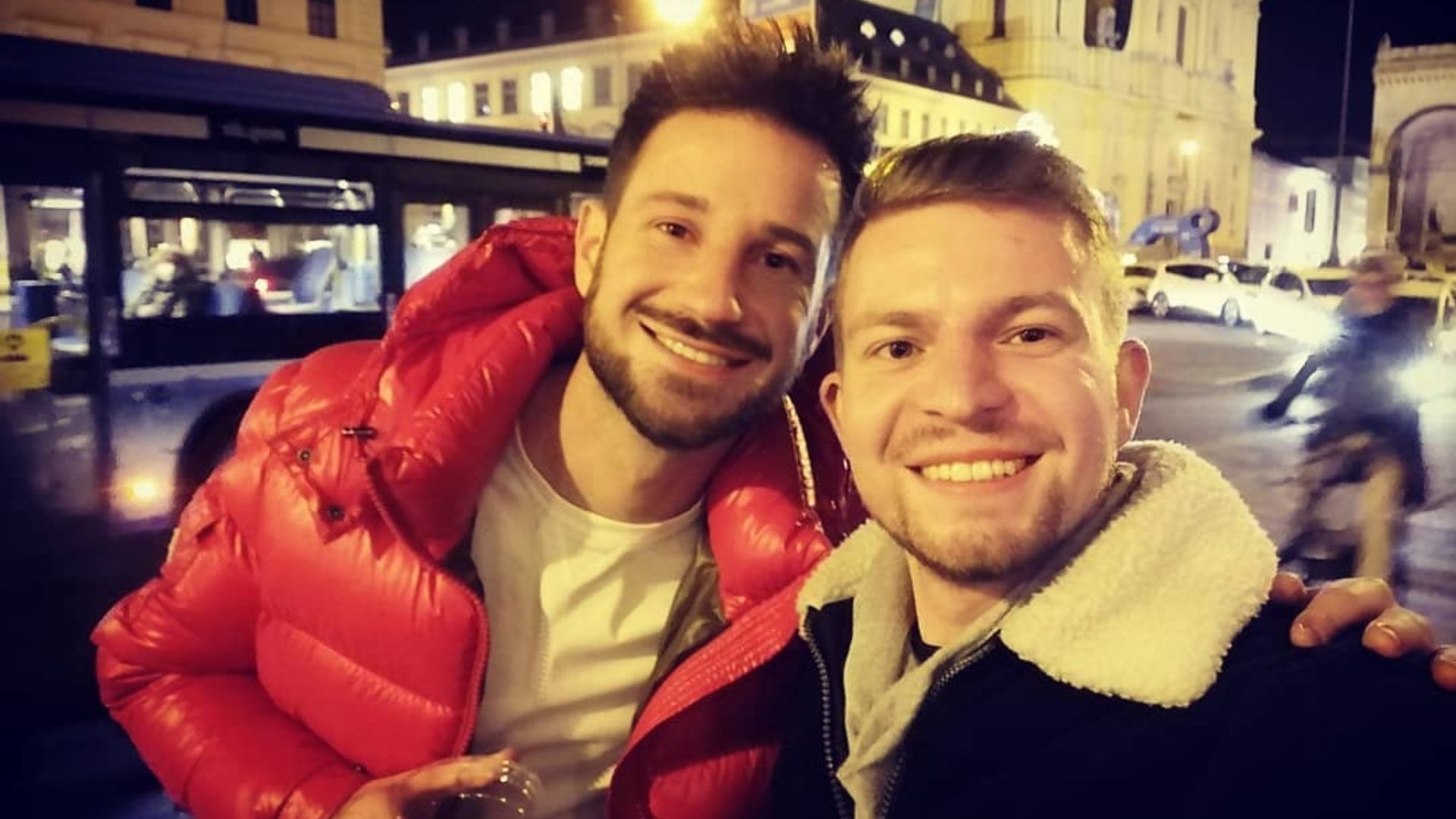 Weil Henry Frömmich ein Bild mit dem schwulen "Bachelor" Alexander Schäfer postete, wurde er aus seiner Ausbildung zum Priester geworfen.
www.business-punk.com
Saw this article in my LinkedIn feed the other day. I checked whether it is available in English but it hasn't broken the internets in the U.S yet.
So, the story is that the Catholic seminary student has been kicked out of the seminary because of a selfie with a star of a German
[email protected]
"dating" show. The supervisor of this seminarist argued that this selfie shows solidarity with and approval of the homo lifestyle (deathstyle according to Pastor Anderson
).
Well, you may think, he just didn't know that he was taking a selfie with a homo... Okay, let's keep going. Then it sais "in order to fulfill his dream to become a priest, Henry ended the relationship with his
boy
friend and entered celibacy". It's funny how the reader learns about our hero's homosexuality only halfway through the text. Our verdict: as a homo, this dude knew pretty well who he takes a selfie with.
Well, you may think, apparently, he repented of his mortal sin and turned to Christ. A sinner like this deserves a second chance (as the tax collector and the harlot), including becoming a Catholic priest. And why should we judge him based on his picture? Maybe, he was trying to convert another
[email protected]
to Christianity. That's goooood. Maybe. Okay, let's skip to the final paragraph. It sais "Inspite of all this, he won't live the church. Instead,
he wants to change it from inside
."
Wait, what? Wasn't it his plan in the first place?
The comments under the LinkedIn post were of course "OMG, another reasons to leave this church", "OMG, how intolerant". I felt the urge to leave a biblical comment but preferred to leave the cesspit.