Look at this pussy Kirk Herbstreit cry his crocodile tears on ESPN...
The thing about those tears is that they may be real after all the soy that cuck ate and all the fake propaganda he consumed. But it's akin to North Korean tears which also may be heartfelt since the people there are influenced from all sides to experience this great tragedy: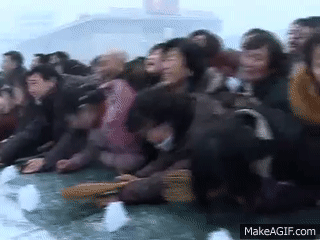 We humans can drive ourselves into an emotional frenzy over toilet-paper and the tears shed over such things have about the same depth.