Respectfully, I'm not fan of Jay Dyer. I cannot understand the appeal at all. Just my humble and honest opinion, but he's always struck me as a blatant grifter. Someone else claiming the CIA is behind everything. Also, he decrypts Hollywood movies to find secret Illuminati messaging. Low hanging fruit. To me that stuff is cringe and just mind-numbingly boring.

Like, for only $50 a month Jay Dyer will decipher the globalist conspiracy and pin it all on white dudes in the CIA? Great deal (not).

I can't believe he's still on the Russia larp. He claims to have read hundreds of books about our "elite" but apparently he hasn't yet figured out that our elite are largely Jewish. Instead he continues to peddle the Alex Jones-style fairy tale that our ruling elite are still Anglo-Saxon protestants. He's yet to explain why these WASPs are slowly diluting their own racial group through mass immigration of non-whites.

The reality of course is that he knows perfectly well that if he ever began telling the truth about Jewish power, he'd lose his whole J-tube $hekel operation. Hence why he's still pushing the jew-approved WASP conspiracy disinfo. If you look at his Twitter feed, all he seems to do is argue with Catholics and call them heretics, while he shills for Russia and Orthodoxy like a turncoat anti-American traitor. But by all means, send him hard-earned shekels. Send $$ to hear all of these controlled opposition books and explains them to you, and tells you dumb goyim all about about the hidden Anglo-Saxon cabal that really runs the world.
I'd say your spot-on assessment of Dyer is the general sentiment of anyone familiar with the JQ, especially along the lines that EMJ discusses it in the Revolutionary Spirit. You quickly get the sense that there is a line that Dyer will not cross, and that opens a whole other line of questions in the viewers mind as to his authenticity. Alex Jones also won't cross that line, as you mentioned above, nor Richard Grove, creating a huge blind spot... I don't watch much Dyer because I find his delivery to be very showy, full of bad jokes, and almost like "conspiracy theory for conspiracy theory's sake" in a way (i.e. he finds the greatest audience response and hence most profit potential from conspiracy videos, hence makes more of those for that reason).
2 interesting such Dyer appearances: Him on the Our Interesting Times podcast, one of the few times where Dyer is not the most well read man in the room and he seems to show deference towards Tim Kelly. Kelly points out the obvious Jewish links in many of the global power structures and subversion, and Dyer will actually seem to agree with Kelly albeit still choose not to expound on the topic....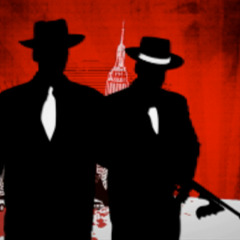 Jay Dyer returns to Our Interesting Times to discuss his Mafia and organized crime lecture series. We talk about the links connecting the American Mafia to the power elite/shadow government. We also discuss the serial killer phenomenon and the disturbing connections of some of the most...

www.podomatic.com
Another Dyer appearance that was with Roosh in May 2020. There was a superchat or something asking why Dyer doesn't talk about the men with small hats in the same way he disparages non-Orthodox Christian sects, and he basically acted like the JQ was trivial and overblown (@ 2:25:00 mark)
I interviewed Jay Dyer. I asked him questions about the global elite, psychological operations (psyops), Orthodox Christianity, and a lot more. Listen to the above stream in podcast format or download the MP3: Watch Next: Roosh Hour #43 - Medical Gulag
Thus he's definitely aware of the criticism yet chooses to avoid the problem, likely for financial reasons. For this, Jay Dyer will always sort of be a luke-warm thinker, with amazing book recommendations but a paradoxical reluctance to develop his investigative abilities to their fullest given his aversion to the JQ