We need more community based shared homeschooling. Perhaps more parents can form groups to share homeschooling duties. Perhaps we will also need conservative communes just like hippies had in the 1960's and 1970's.
Also:
Modern educational practices and educational movements:

An education in the Classics, especially in Ancient Greek and Latin
Classical education movement, based on the trivium (grammar, logic, rhetoric) and quadrivium (astronomy, arithmetic, music and geometry)
Classical Christian education, an application of the classical education movement with an emphasis on the Christian faith.
Its an opportunity to ditch the Prussian Model pioneer since the 1800s:
What could be done to thwart the latent uprisings of underprivileged workers and their poor families flocking the cities of the rich and powerful? An idea: The men in power could control the education of their youth- they could control their minds. They opted for the Prussian education model as it promised the results they were seeking. The Prussian education model bestowed the strings of education to the men in power and promised unity and a "worker bee" mentality on a large scale. The results would be generational, but the effects would reverberate throughout American history.
The United States in the 19th century was a time of change. Americans, Colonialists, had spent the early part of the century adjusting to American government and becoming well-settled in that...
19thcenturyamericaneducation.weebly.com
NPC Wojak is a depiction of the MS Paint character Wojak with a blank stare and facial expression, named after non-player characters within video games. The character is meant to represent people who do not think for themselves and conform to society, bearing many similarities to the terms...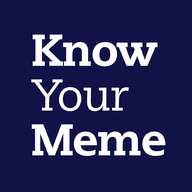 knowyourmeme.com