I have seen comments from a few members stating that viruses don't exist, which usually are connected to terrain theory proponents. I don't currently hold this belief, and think person-to-person contagion is involved in diseases, though not as explicitly and easily like the "experts" state, but I'd like to investigate the matter further.
Here's a transcript of a podcast I recently read...
What if we've misunderstood viruses entirely? And if this "pandemic" is based on confusion and misinformation of another kind? Dr. Tom Cowan and Sally Fallon Morell, co-authors of "The Contagion Myth" go over the history of viruses, the concept of "natural immunity" and how we can build...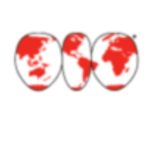 www.westonaprice.org
That all of these things that we think were caused by viruses, scurvy was supposedly contagious, people's teeth fell out and then the next person, or the people in the same families and then somebody ate a lime and the whole thing away because they were deficient in vitamin C. There is no way that anybody can prove that there's a virus by using those stories.

[...]

The whole idea [of infection] is a misconception. It's what happens when your tissues break down. They break down and form particles. This is an out-fection, not an infection. It's what happens if you blow up your house, you get little bits of paper. Nobody thinks the little bits of paper infected your house.

[...]

Here comes a theory. I will cop to this as a theory. If you think about what happens here, there's only one transmissible agent from one person to another of sickness. Do you know what that is? The whole living person. Not any part of the person, snot, boogers, blood or urine but you can transmit the synchronization of the menses from one woman to the next. You can transmit laughter and fear from one person to the next. We transmit a lot of things, just like all animals and all plants.

We could even transmit the idea through, at this point, an unknown mechanism that chickenpox isn't a disease. It's a maturation step. That's the other problem. We have erroneously called these diseases where if you look at the facts, everybody who has chickenpox is healthier for life. If you do a study that's been published in Miller's Review of 400 vaccine trials. Children who've had chickenpox, less cancer, heart disease, arthritis, asthma, eczema. You could imagine that one child does communicate to another, "If you have this toxic stuff in you, now it would be a good time to get rid of it."

If they never isolated the chickenpox virus, what were they injecting into our kids to prevent chickenpox?

Here's your question. How does a chickenpox vaccine stop children from getting chickenpox? Number one, is that true? It's very hard to prove that that's true but let's say it is true. Here's the obvious explanation. You take somebody who's going through a maturation step, which is beneficial for their entire life. They're getting rid of toxins. They're cleansing themselves so the child can fit more with their body. By the way, a chickenpox vaccine is this cell culture I described. They take the monkey kidney cells, they poison it, they starve it, it breaks down.

They inject that in you to poison you so that you don't go through the maturation process. What do you have instead? You have chronic sickness. You cannot go through the normal process called chickenpox. You're worst for life. That exactly lines up with all the facts around the chickenpox vaccine and the epidemiology of what happened. You get shingles, asthma and eczema, which is worse. You are a misfit in your mind. You're depressed and have ADD. That is exactly what happens in every case that we prevent childhood disease. We make worse sickness because, in fact, you can poison somebody so they don't go through the maturation step.
The doctor interviewed, Thomas Cowan, does not believe in contagion at all. That is a... bold... opinion.
Recently I was ill. Three days later, my mom got ill as well with the same disease. The theory of contagion seems so plausible, but I'm curious to hear alternate explanations. If viruses don't exist then what exactly is going on?