Who cares if they lock his account. The word will still get out about the election results. He'll be on TV giving speeches and all news networks will be showing it live.
Because the news networks can and will do this: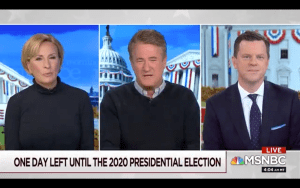 NBC would simply make a Twitter-like determination and not carry the speech. It would not be treated as obvious news but rather "disinformation"... regardless of what has transpired on election day...
www.zerohedge.com