Robin
Woman
Other Christian
Hopefully this doesn't derail the thread too much, but there is not a Ladies Theology section to ask in...
So, I don't know very much about the apocrypha books, but the following quote inspired me to read Tobit (which is also know as Tobias, correct?).
"

[16]

Then the angel Raphael said to him: Hear me, and I will shew thee who they are, over whom the devil can prevail.

[17]

For they who in such manner receive matrimony, as to shut out God from themselves, and from their mind, and to give themselves to their lust, as the horse and mule, which have not understanding, over them the devil hath power." Tobias 6:16-17.
Anyway, I used the Catena Bible website because I've seen it recommended on the men's forum and, upon finishing it, realized I never came to that quote.
Tobit 6 Patristic Commentaries | Catena Bible & Commentaries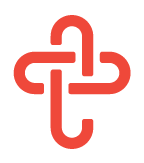 catenabible.com
My questions:
- Is there different versions of the apocrypha books, and are they very different from each other? I mean like multiple verses added or removed.
- Is a particular verion recommended? Why? My KJV doesn't have the apocrypha so I will have to read it online.
- Are the Orthodox apocrypha books the same as the Catholic ones? Is there more books included in one of the canons than the other? If so, what is the background story on that?
Links or resources are appreciated, thanks in advance to anyone with info!